Greg Lucado

Agent

in Forest, VA
Associate Information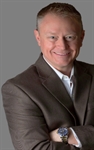 Professional Designations
REALTOR
Expertise Types
Buyer Broker, Condominiums, Farms, Land, New Homes, Ranches, Residential, Residential Investment, Rural Land, Single Family Homes, Townhomes
My vision is to be the only TRUE real estate agent that provides an EXCELLENT & CONSISTENT client experience 100% of the time. I put my clients' interests above my own, providing the highest level of honesty & expertise during each transaction.

Everyday decisions are made based on what's best for you:

#1 – My clients
Core Values:

1. Think win/win.
2. Treat everyone with the HIGHEST levels of respect.
3. Show excitement and thankfulness for all business.
4. Find a way to always say "My pleasure," "I would love to," or "Absolutely".
5. Have a persistent attitude.
6. Follow up, follow up, and follow up again.
7. Let your Yes be Yes and your No be No.
8. Address issues head on.
9. Excellence and Efficiency in everything.

I ask 3 questions before making any decision:

1. Does it "Wow" my clients?
2. Will it provide a consistent & repeatable experience?
3. Does it stop production?
Raised in Central Virginia, Greg Lucado resides in Lynchburg. Lucado launched into real estate as a personal investor and has experience in contract negotiation, buying, selling, investing and new construction.